Intermediate Level Photography Course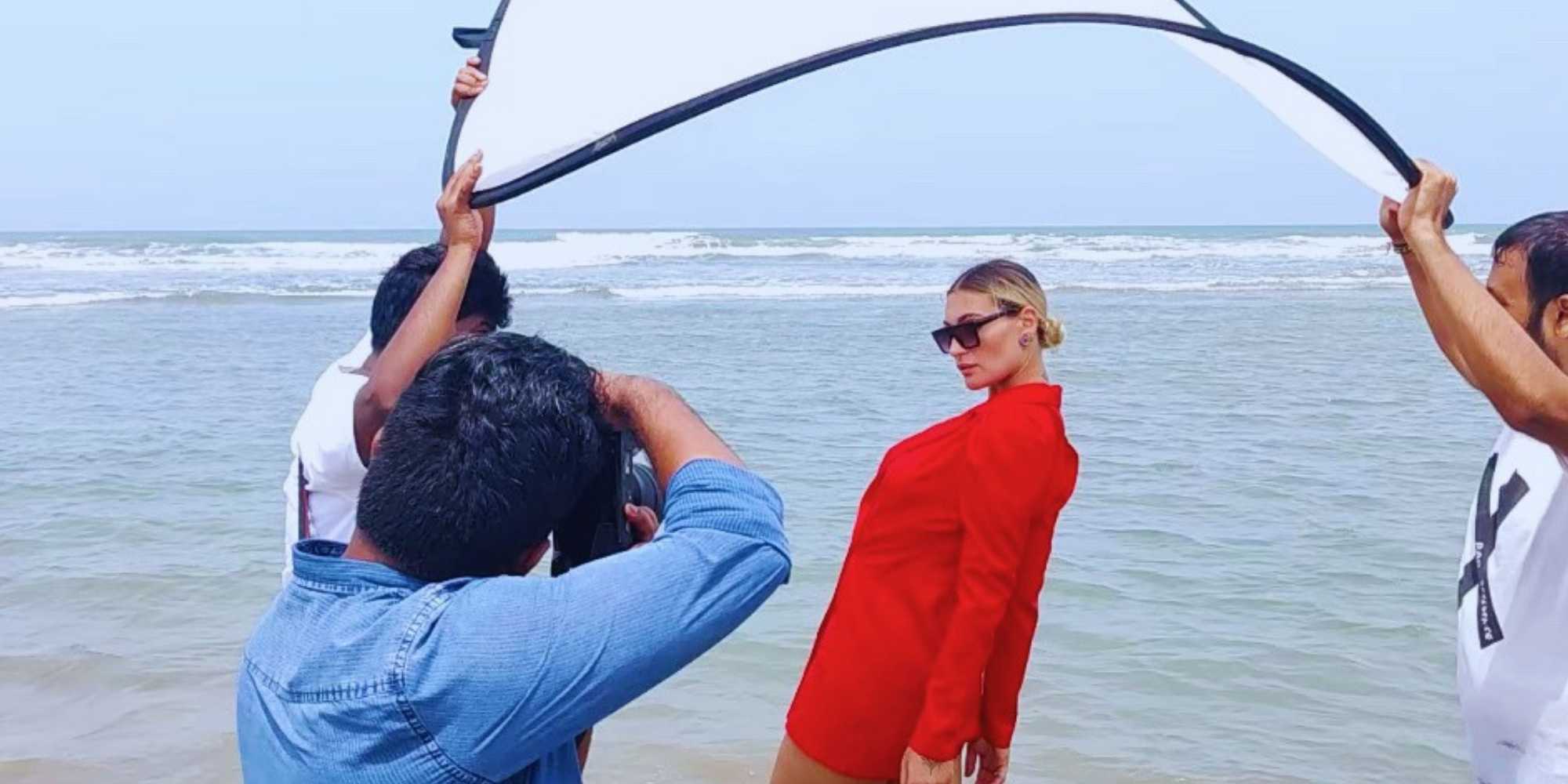 Description
Course Structure
Entery Requirements
Apply
Intermediate level course - Why is it perfect photography course for you?
Hand crafted advanced photography course, for photographers who are looking forward to learn the advanced lighting and professional editing for weddings, portraits, fashion, products and food photography. Module 1 covers up the fundamentals of lighting. What light modifiers are? And which is the best for your needs, to different aspects of indoor and outdoor lighting for fashion will be covered practically in this module. The sessions will be all practical and we will have models joining us for the session, so you can practice the lighting on them while learning. Module 2 is for Food Photography & Product Photography. Professional lighting setups for commercial food and product brand campaigns, as well as those e-commerce shoots. We will build up your lighting knowledge for food and product photography in this module. Importance of shooting tethered to the pre-process of the commercial shoots will be covered in the sessions. All the learning sessions followed up with shooting products or food practically and getting that perfect shot for your portfolio. This module will show you the lighting secrets for those professional looking commercial food and product images. Module 3 Photo shoot with our models. Practice all your concepts and lighting ideas with our models. We will give you 4 photo shoot sessions, 4 hours each with our models. On request we will also manage a makeup team for your practice sessions if you are looking for some creative shots. These sessions will help you built a strong fashion photography portfolio. It will be easier for you to approach your clients with these professionally shots images.
Module 4 is advanced post processing. Yes, we cover Advanced photo editing, as now a day digital editing is a must thing. In this module we will take your photo editing skills to the next level. We will teach you how to do those professional composite shots. Photo printing and colour correction aspects will be covered on a professional level.
1on1 Personal Coaching with Mr Varun Patel
Learn and shoot with our amazing models
Advanced photography course for studio lighting
English, hindi, gujarati language options
Freedom to customize your course timings
Learn professional food photography techniques
Learn aspects of commercial product photography
Photo editing course for professional editors
Intermediate level photography course structure
Module 1 UNDERSTANDING LIGHT AND SHOOTING FASHION . Clearing the basics quickly Light Types Light Sources Lighting Laws Light Quality How to work with natural light How to use the reflectors for outdoor and indoor shoots Understanding the fill flash How to work with built-in flash of your camera How to work with external flash Type of the flashgun Understanding the TTL Flashes High Speed Sync Flashes Creative ways to bounce the flash Understanding how to use the external flash off camera Trigger types Studio Light Modifiers Studio Light Understanding Studio Lights Positions and Setups High key setups Low key setups Portrait Photography Posing Basics
Module 2 SHOOTING FOOD AND PRODUCTS How to light for table top product photography Different lighting setups for products Lighting setups for ecommerce product shoot Studio setup for product advertising Understanding of equipments for table top photography Glossy products lighting setups Shooting transparent products Food photography using natural lights only Using artificial lights for mood while shooting food Introduction To Tethered Shooting Advanced photography techniques such as focus stacking
Module 3 PHOTOSHOOTS WITH MODELS 4 hours indoor shoot for practice 4 hours indoor shoot under the guidance of mr Varun Patel 4 hours outdoor shoot for practice 4 hours outdoor shoot under the guidance of mr Varun Patel
Module 4 PHOTO EDITING. Understanding the software interface Learning how to process your RAW files for best output The tools and respective settings Healing for skin corrections Fill and content aware fill Cloning for composition correction Perfect way to make your images sharper Save for web and why it is used Using plug-ins for skin smoothing Body Shaping using photoshop Complex hair selection Background changing using photoshop Retouching techniques Introduction to use of layers and masks Time saving actions and batch processing Quick colour grading for your images Compositing using photoshop for commercial photography
Requirements to join our Intermediate level photography course
The intermediate level photography course is one of the advanced photography course we offer. So we expect you to come with some pre-preparations. The photographers who want to join this course should know photography fundamentals. Your shutter speed, aperture, ISO should be clear. You should own a DSLR camera. We will suggest you to buy a particular lighting system which will help you during the learning. Do not worry, we are not going to ask you to buy anything expensive. We provide studio lights and all from our side. Students also need to carry their own computers for the editing sessions.
What if I do not know the basics but still wants to go for this course? Well, you can always ask for customized photography courses. We are offering our most of the courses on 1on1 bases, so you can customize and create a photography course from your side which suites your needs.
How Do I register my self for the course?
We give our intermediate course on 1on1 sessions. So you do not have to wait for the next batch to start to join. You can start your photography course anytime . Registration for all our photography courses has to be made in advance. But before registration, we want to clear all your doubts, if you have any, regarding our course. So give us a call on +91 9898 550 223 for discussion. If you do not have any queries, you can directly ask our executive on that number, for the process for registration.
---