Most Popular Photography Courses
Duration
2 months
Perfect Photography course for people who is very new in this field
Duration
One Month
A Photography course for fashion, wedding, food and product photographers
Duration
2 months
Fashion photography course with most advance lighting and retouching techniques

How We Work
Select your course
Find the right photography course for you. We have courses for all different levels.
Consult with us
Call us. Discuss your photography learning needs. We will help you decide.
Book your sessions
Pay your advance fees. Register your self for the upcoming batch.
---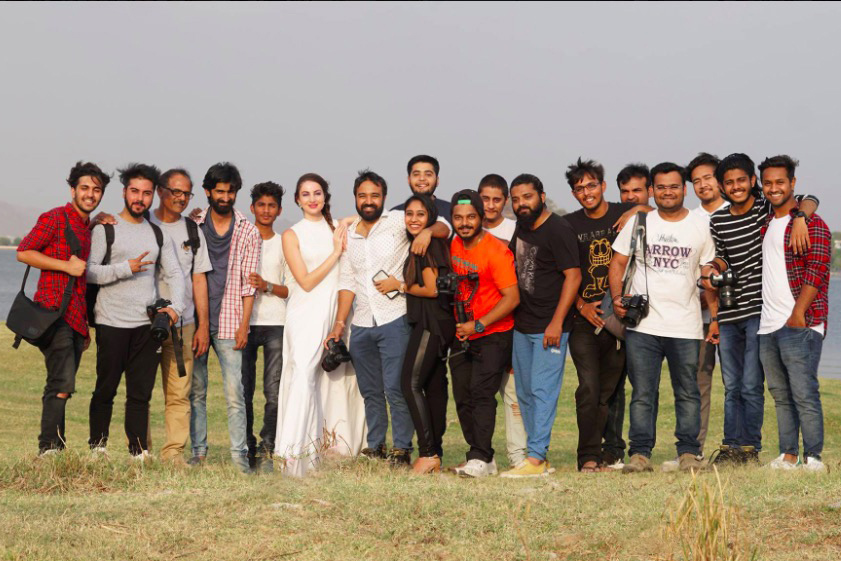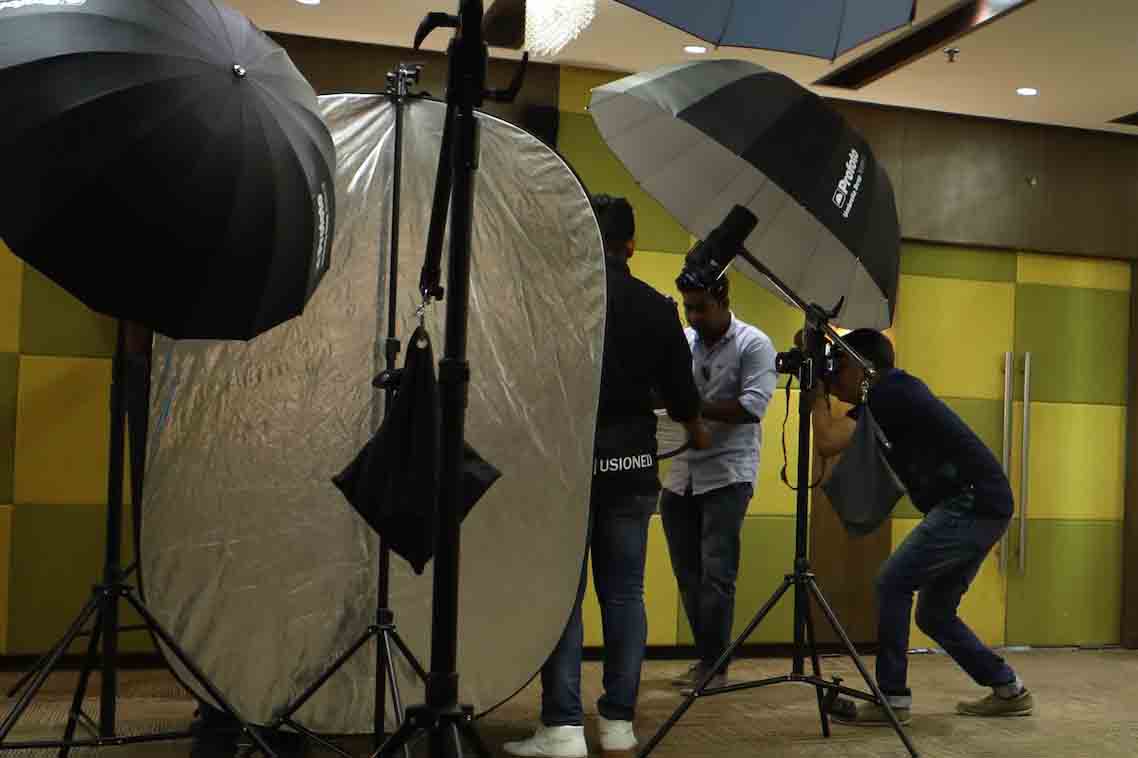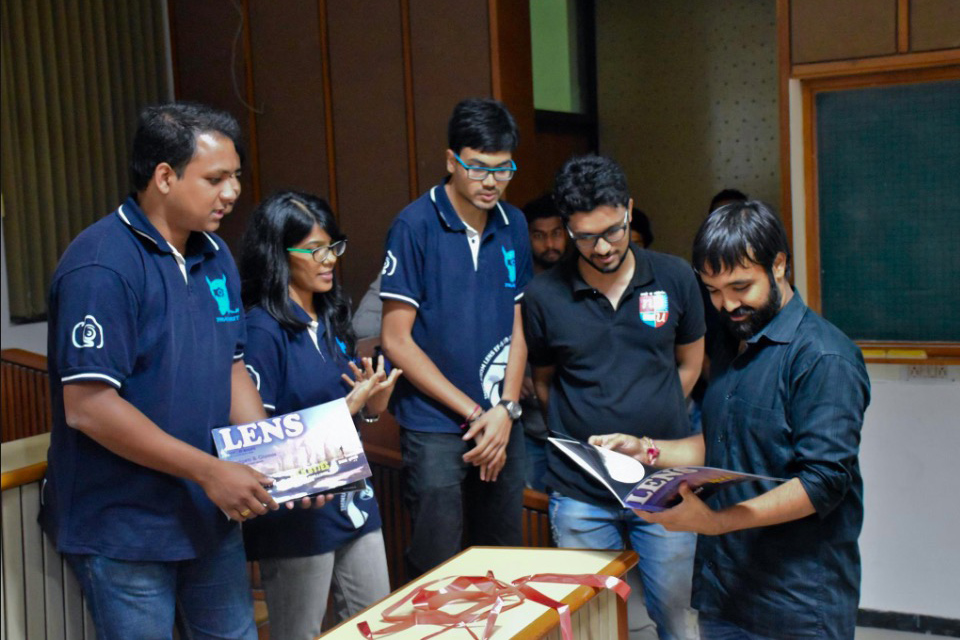 We Offer To Photographers
Since 10 years, we are offering the best photography courses to photographers in India. We offer them 100% practical photography courses which makes their learning easy. We offer portfolio building photography workshops, for helping the photographers create better portfolio. We help them by guiding how to start their career.

Goal of our photography institute is, to create better photographers and build the better photography community.
---
Why Us
Why We Are Better
Why you should register with our institute? We can give you more than thousand reasons. And here are few....
The Mentor
When you learn from the legend, chances are good you will become a legend. Our mentor Varun Patel will spike up your photography skills to next level. He will make sure you are great at what you do
Photography courses for every needs
Our photography institute offers courses crafted perfectly for everyone. Courses that will suite needs of a newbie as well as a professional
Group coaching or personal coaching
We have options of group and personal coaching. We understand some students are comfortable with one and some are with other. With personal coaching option, you can learn at your own time and convenience.
100% practical photography courses
All the photography courses we are offering are practical. That means you are spending more time with your DSLR not with your notes.
View Detail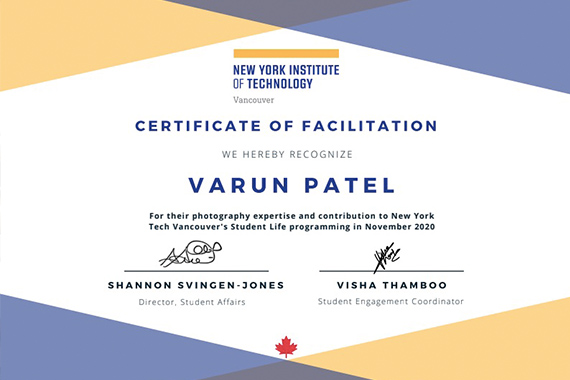 ---
---
The Most Advance Lighting Course
Master Course
One of the most advance fashion photography course available in India. This photography course is only offered by our institute in entire India. A course which includes everything, from most advance lighting, to advance level photo retouching.
With 100% practical sessions, more than 21 photoshoots sessions, One full day shoot with International model. And all these on 1on1 sessions. There is no match to our master course anywhere in India.
Watch More
---
---
Community Life
Workshops
Our Photography workshops are our way for, connecting with large audiance or sharing our knowledge.
Blog
Place where we share our knowledge for all for free. Our experiences, our lighting setups everything you can find here.
Q&A
For more personal approach to your questions, we have our ASK US feature where we answer all your questions.
---
Testimonials Directly From Google Reviews
Well, what can i say about this man? Something really exciting about working with him is the experience, comfort zone and every time coming up with something new I really admire you for your concepts and techniques. Never thought photography can be so much fun Thankyou :)
I have been learning with Varun sir since 2 months now. I joined beginner level course . And he is the best in this. Guys if you are just starting your learning journey in photography Varun sir is the best choice u ll ever make. He got some amazing skills and knowledge in photography. I guarantee you ll definitely have a kickass start into this learning journey. Close your eyes and just join Varun sir. I repeat he is the best.
As a x-student of this great institute , i would say that i am very great full to have an opportunity to learn an extraordinary concepts and growing my visualization towards photography under a personal who is very creative and magnificent sence of his field. Mr. Varun patel. The experience which i had under u was the turning point of my ideas in photography. I would suggest all the people who is hoping for a great carrier in photography will definitely choose this institute.
The best institute to learn photography. Varun sir gives an experience of all aspects like in natural lighting by taking for outdoor shoots and artificial lighting through indorr shoots with amazing models. The best guide and mentor. And the best part is even after the course finishes he believes in keeping in touch.. replies back to all queries and also send in suggestions and reviews. Just the best.!!
Bestest place to learn photography..You will enjoy your photography with Varun Sir...Perfect guidance and best way to learn photography. I suggest Varun Patel's photography institute to all of you who want to learn basic and advance photography. Varun Sir is very good & friendly person. Go ahead with this insititute.
So google asked me what did you loved about it and I thought everything not only the photography skills but we also liked the photographer. His photography skills are way beyond comparison, the best thing about Varun Patel photography is that it's unique. The concepts and lighting it's all the photographers well executed ideas. And the level of dedication he has for his work is exemplary I have seen no one with so much enthusiasm for his work also he always tries to educate people with spreading awareness about artistic photography. Keep up the good work Varun
I have attended this workshop and definitely the workshop was worth and it adds value to your skills. A personal hands on approach and ability to clarify doubts was the best part
The most talented & humble person who has taken photography to some other level..really appreciate the way he teaches us,guides us,motivates us,gives us guideline is simply comendable... I look upon u sir..